India is a bird watcher's paradise with many sanctuaries devoted to the preservation of birds and their habitat. Many of these would not be possible without the incredible ornithologists mentioned here. These bird watchers may not all be world-renowned but are most definitely famous in their fields.

1. Salim Ali (The Birdman Of India)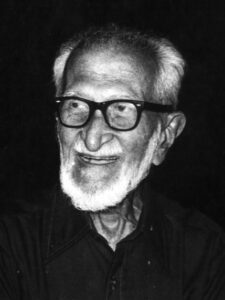 Born in Mumbai in 1896, Salim Ali has got to be the most famous bird watcher in India. He is in fact responsible for popularizing Ornithology in India and was the first person to conduct systematic bird surveys in the country.
Salim Ali was orphaned early on in his life; his mother died when he was barely one year old and his father passed when he was just 3. His uncle raised him, who upon noticing his interest in birds, introduced him to a friend at the Bombay Natural History Society (BNHS). From the age of 12, he would help out at the BNHS after school and fuel his passion for birds.
He wrote his first book The Book Of Indian Birds in 1941 and went on to write 13 more books. There is no doubt that Salim Ali was hugely influential in the world of Ornithology in India.
If you want to get paid to birdwatch, read this post on Birdwatch World about all the different ways you can earn money from watching birds.
2. Humayun Abdulali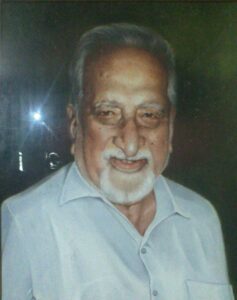 Humayun Abdulali was born in Kobe, Japan to Indian parents in 1914. He was a cousin of Salim Ali.
Abdulali was involved more in collecting bird specimens than in field-oriented work. He collected specimens from in and around Bombay and further afield for the BNHS collection, which is estimated to have around 29,000 specimens of birds.
In 1949 he was elected joint Honorary Secretary (along with Salim Ali), of the BNHS.
He was also involved in conservation and was instrumental in drafting the Bombay Wild Animals and Wild Birds Protection Act of 1951. This law sought to curb the poaching and destruction of wildlife that started after India gained independence in 1947.
3. Biswamoy Biswas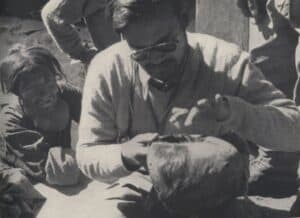 An Indian Ornithologist who was born in Calcutta in 1923. His landmark work involved the birds of Nepal and Bhutan.
An interesting fact about Biswamoy is that he was part of the Daily Mail Snowman Exhibition in 1954. The newspaper spent the equivalent of £1 million on a team of journalists, mountaineers, ornithologists, and zoologists; sending them into the Himalayas to find and capture an Abominable Snowman (Yeti). Of course, the team was unsuccessful.
Biswas was in charge of the bird and mammal section of the Zoological Survey of India, a premier organization in zoological research and studies. He also won Chapman Grants from the American Ornithologists' Union in 1965, 1966, and 1970, for research at the British Museum.
Discover some inspiring birdwatching quotes in this post here on Birdwatch World.
4. Anwaruddin Choudhury
Anwaruddin was born in Meghalaya in 1959. He was an ornithologist, mammalogist, artist, civil servant, photographer, and author.
He wrote a regular weekly column for an English daily newspaper The Sentinal, published in Guwahati in the state of Assam. His writings in international scientific journals earned him far-reaching recognition in the field of ornithology.
Choudhury is the State Coordinator of the Indian Bird Conservation Network and has done pioneering studies on endangered White-winged Wood Ducks and Mrs. Hume's Pheasant.
5. Jivanayakam Cyril Daniel (J.C. Daniel)
This Indian naturalist was born in Nagercoil, Tamil Nadu in 1927.
Influenced by The Birdman of India, Salim Ali, he served as a curator of the BNHS from 1950 and was appointed as its first Director.
He was responsible for revising Salim Ali's Book Of Indian Birds for its 12th edition in 1996.
6. Raol Shree Dharmakumarsinhji
Born in April 1917, Dharmakumarsinhji was an Indian ornithologist, environmentalist, and writer, as well as a ruling prince. His elder brother Krishna Kumarsinhji Bhavsinhji was the last Maharaja of the Bhavnagar State in western India.
An interest in birds led to him doing field studies of the Great Indian Bustard and the Lesser Florican.
He held several conservation-related government positions in India and was co-author of Sixty Indian Birds (with K. S. Lavkumar)
Find out about recreational birding and how it differs from birding in this article right here on Birdwatch World.
7. Zafar Rashid Futehally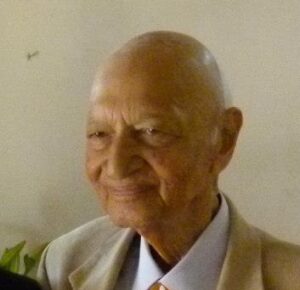 Futehally was an Indian naturalist and conservationist. Born in Andheri, Mumbai in 1920. He is best known for his work as secretary of the BNHS.
He wrote a column for the Times Of India called Birdwatcher's Diary which ran for thirty years. He was also responsible for writing many letters to the government which helped establish the Karnala Bird Sanctuary in Raigad in the 1960s.
Futehally was also involved in organizing a meeting of the International Union for Conservation of Nature (IUCN) in New Delhi and became a member of its executive board in 1966. The IUCN is a membership Union composed of over 1400 government and civil society organizations. Its more than 18,000 experts make it the global authority on the status of the natural world and what is needed to safeguard it.
8. K. K. Neelakantan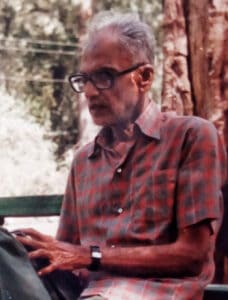 K. K. Neelakantan, better known by his pen name Induchoodan, was born in 1923 in Kavassery, a village in the Palakkad district in the Indian state of Kerala.
He popularized bird study through his books written in Malayalam. It is these books that have him widely regarded as a pioneer of the environmental movement in Kerala.
In 1949 he stumbled upon the largest pelicanry (breeding place of Pelicans), in Aredu in the East Godavari District.
Read about the Australian Pelican and 9 other native Australian birds in this post.
9. V. S. Vijayan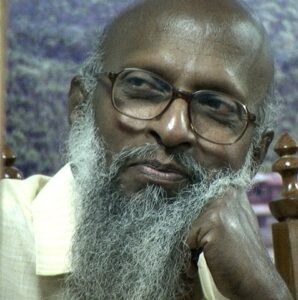 The current chairman of the Salim Ali Foundation, Vijayan was born in Kerala in 1947.
He is an environmentalist, wildlife biologist, ornithologist, and the founding Director of the Salim Ali Centre for Ornithology and Natural History.
His report on the impact of a hydroelectric dam on wildlife in Silent Valley was the scientific basis for the start of the Save Silent Valley movement. This movement was responsible for saving a pristine evergreen forest in the Palakkad District of Kerala from being destroyed by a hydroelectric plant.
Ever-active in conservation, Vijayan has led several studies for the conservation of threatened birds in India.
Female Birders In India
This post has introduced you to some of the most influential bird watchers in India and in doing so has likely proved that Ornithology is a predominantly male-dominated science in this Asian country.
In preparing for this post, I did some research to try and find some female Indian ornithologists but I could not find anything. I did however come across an article from The Times Of India which features an all-ladies birding group from Pune, the 2nd largest city in the state of Maharashtra.
The Pune Ladies Birders group began on WhatsApp with just 10 members. Their Facebook group now has 507 members! Hopefully, this group will inspire some women to take up ornithology in India.
Read the article about these inspiring ladies here.
If you are interested in a career in bird watching, you might want to read this post which has a few ideas on how to earn money from birding. It also outlines the study requirements for ornithology, so if you are interested in that, give it a read.
References
---