Whether you are a seasoned birder or just a casual bird watcher, you will love the bird watching quotes in this article. Quotes from birders, authors, and even the world's most famous Natural Historian and beloved TV presenter.
In addition to the quotes themselves, there is a short explanation about the person who said or wrote the quote. Each is preceded by a beautiful Australian bird image. Visual and textual inspiration awaits you……read on.
20 Bird Watching Quotes:
1. "I think the most important quality in a birdwatcher is a willingness to stand quietly and see what comes. Our everyday lives obscure a truth about existence – that at the heart of everything there lies a stillness and a light." – Lynn Thomson, Birding with Yeats: A Mother's Memoir.
Lynn Thomson is a bird watcher and writer from Toronto, Ontario. This quote is from her memoir "Birding With Yeats."
Lynn and her son Yeats shared a love of bird watching. In the book, Lynn describes in detail the many trips she and her son took to various locations in Ontario, British Colombia, and the Galapagos. On goodreads.com the book is described as "a delicate, sensitive, and gentle reflection on the unique bond between a mother and son, and the magic that is the natural world."
Are you interested in starting birdwatching yourself? Read this post here on Birdwatch World to find out how.
2. "There is an unreasonable joy to be had from the observation of small birds going about their bright, oblivious business" – Grant Hutchison, The Complete Lachlan.
Grant Hutchison is a Scottish writer born in Dundee. He has roamed the Scottish highlands for forty years and has no doubt seen a lot of birds during that time.
In 1993, Grant penned a comic story about a man who attempted to climb all the 3000ft Scottish mountains listed in Munro's Tables. Lachlan McLoughlin, the Dundonian hillwalking colossus, inventor, adventurer, and self-confessed Renaissance Man was born.
The Complete Lachlan brings together all of the original stories and some previously unpublished Lachlan McLoughlin adventures.
3. "There are approximately ten thousand species of birds on the planet and no single individual has seen them all." – Bernd Brunner
German-born writer of non-fiction and essays Bernd Brunner is responsible for this quote. Bernd has many notable works including Birdmania – A Remarkable Passion For Birds. The Wall Street Journal describes Birdmania as "Quirkily delightful … A dizzying compendium … An exhilarating field guide … To read 'Birdmania' is to marvel at all the ways people incorporate birds into their lives … "
The book contains a foreword by Pete Dunne, author of numerous books about birds and vice president of the New Jersey Audubon Society.
See and read about 10 of the cutest native Australian birds in this post here on Birdwatch World.
4. "Birds will give you a window if you allow them. They will show you secrets from another world – fresh vision that, though it is avian, can accompany you home and alter your life." – Lyanda Lynn Haupt, Rare Encounters with Ordinary Birds
Lyanda Lynn Haupt is an award-winning author, naturalist, ecophilosopher, and speaker. She is also an Audubon Master Birder. This quote comes from her book "Rare Encounters with Ordinary Birds" in which she examines some of the most common birds in her hometown, including Starlings and Crows.
5. "You could do worse than to spend your days staring at blue jays." – Julie Zickefoose, Saving Jemima: Life and Love with a Hard-Luck Jay
Julie Zickefoose is an American nature book writer, biologist, bird artist, and blogger. Her articles have been published in many journals such as The New Yorker, Smithsonian Magazine, and Bird Watcher's Digest.
Julie's earliest books looked at birdwatching in the backyard and included helpful tips about building bird boxes, feeding birds, and attracting birds to your garden.
6. "We seem to birds to be chained to planet Earth." – Mokokoma Mokhonoana
Mokokoma Mokhonoana is a South African-born philosopher, social critic, poet, and graphic designer…..among other things.
He actually studies humans, not birds, and after observing them he creates aphorisms (quotes), essays, books, and cartoons. Read more of his quotes on this page on goodreads.com.
7. "Birds are magical. Their flight alone can arouse a clever thought." – Michael Bassey Johnson, Song of a Nature Lover
Michael Bassey Johnson is a philosopher, author, poet, dramatist, and nature enthusiast. This quote comes from his book Song of a Nature Lover, a blend of poems, aphorisms, and personal reflections on the life within.
8. "You must have the bird in your heart before you can find it in the bush." – John Burroughs, Birds and Bees, Sharp Eyes and Other Papers
Born April 3, 1837, in Roxbury, New York, John Burroughs was an American naturalist and nature essayist. He is best known for his observations of birds, flowers, and rural scenes but also wrote about religion, philosophy, and literature.
Thirteen U.S. schools have been named after Burroughs whose complete works total 23 volumes.
What time do birds go to sleep? You will find out from an expert in this article on Birdwatch World.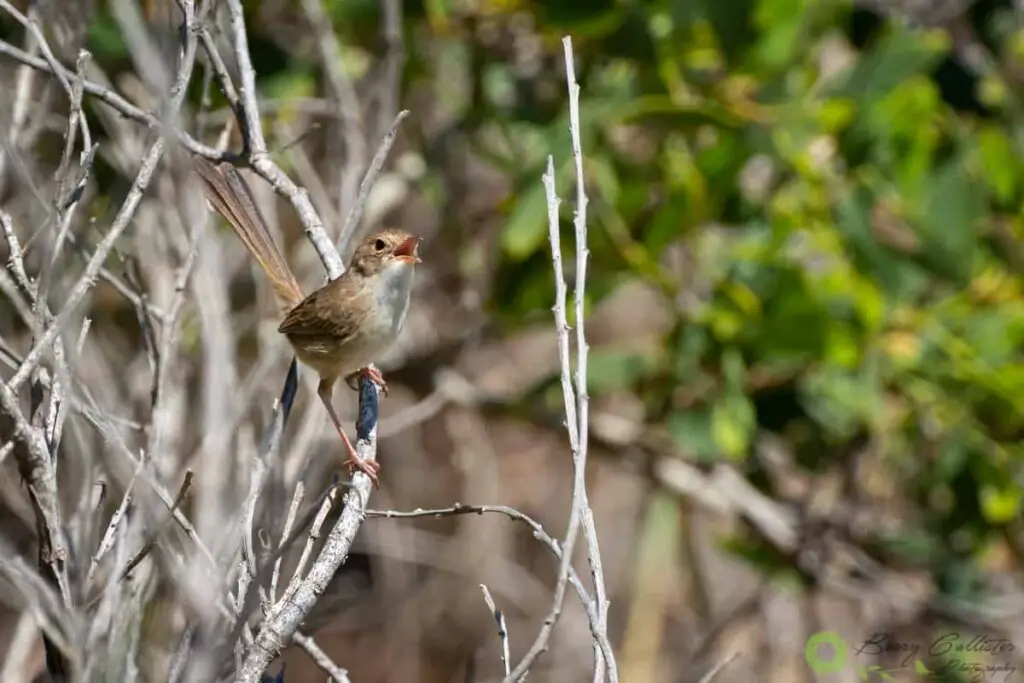 9. "In order to see birds, it is necessary to become part of the silence" – Robert Lynd
Rober Wilson Lynd was an Irish writer and essayist. Belfast-born Lynd was educated at the Royal Belfast Academical Institution and began his journalistic career on "The Northern Whig" in Belfast.
10. "I realized that if I had to choose, I would rather have birds than aeroplanes." – Charles Lindbergh
You may know Charles Lindbergh as a famous American aviator, known for the first trans-Atlantic flight in 1927. He was also a military officer, author, inventor, and activist.
For a pilot to quote something like this, it is obvious he must have had a great love for the natural world.
11. "Adopt the pace of Nature; her secret is patience." – Ralph Waldo Emerson
American essayist, lecturer, philosopher, abolitionist, and poet Ralph Waldo Emerson was born in 1803 in Boston, Massachusetts. He achieved worldwide fame as a lecturer and author of such essays as "Self-Reliance," "History," The Over-Soul," and "Fate."
Emerson helped to establish Transcendentalism, the 19th-Century school of American theological and philosophical thought. Transcendentalism was based on the idea that people have a knowledge about themselves and the world around them that "transcends" or goes beyond what they can see, hear, touch, taste, or feel.
Birdwatching with preschoolers also requires patience. Read about some fun birdwatching activities you can do with the kids.
12. "Birds are a miracle because they prove to us there is a finer, simpler state of being which we may strive to attain." – Douglas Coupland
Douglas Coupland has been described as "..possibly the most gifted exegete of North American mass culture writing today." and "one of the greatest satirists of consumerism." He is a Canadian novelist and artist who has published thirteen novels, two collections of short stories, seven non-fiction books, and various dramatic works for film and television.
13. "A forest bird never wants a cage" – Henrik Ibsen
Ibsen was a Norwegian playwright and theatre director in the late 1800s. He is widely regarded as the foremost playwright of the 19th century, influencing playwrights and novelists such as George Bernard Shaw, Oscar Wilde, and James Joyce to name a few.
14. "Birds are the first and the greatest performers" – Olivier Messiaen
Messiaen was a 20th-century French composer. He was fascinated with birdsong and would notate bird songs worldwide and incorporate them into his music.
15. "Birds are, perhaps, the most eloquent expression of reality." – Roger Tory Peterson
Naturalist, ornithologist, illustrator, and educator Roger Tory Peterson was born in Jamestown, New York in 1908. He published the first modern field guide "Guide to the birds" in 1934 which sold out its first printing of 2000 copied in the first week.
He edited or wrote many volumes in the Peterson Field Guide Series, a popular series of American Field Guides.
16. "I feel I am strange to all but the birds of America" – John James Audubon
Perhaps the most famous name in birding. John James Audubon is the namesake of the National Audubon Society, an American non-profit organization dedicated to the conservation of birds and their habitat. His book The Birds Of America is considered one of the best ornithological works ever completed.
17. "Birding has meant a variety of things to many different people, but for me, it has been intricately intertwined with survival." – Phoebe Snetsinger
Phoebe Snetsinger was an American birder who is famous for having documented birds of 8,398 species?! This was, at the time, more species than anyone in history and made her the first person to see more than 8000. In 1994 the Guinness Book Of Records named her " the world's leading bird-watcher."
She liked to say that her passion for birds "began with a death sentence." At the age of 50, she was diagnosed with terminal melanoma and became determined to travel and see as many birds as she could.
One of the survival techniques of birds is to puff up when it's cold. Find out other techniques they use to stay warm in this post.
18. "What wild creature is more accessible to our eyes and ears, as close to us and everyone in the world, as universal as a bird." – Sir David Attenborough
I would struggle to think many in the Western world do not know the name, David Attenborough. Born in 1926, Sir David Attenborough has carved out an exceptional career in broadcasting and natural history. His earlier work focused on the wonders of the natural world but more recently he has lent his voice to environmental causes and the dangers facing our planet.
19. "I hope you love birds too.  It is economical. It saves going to heaven." – Emily Dickinson
Considered one of the most important figures in American poetry, Emily Dickinson was little-known while she was alive. Dickinson lived much of her life in isolation, never married and any friends she had were through correspondence. Her poems explore death, immortality, aesthetics, society, nature, and spirituality.
20. "During all these years there existed within me a tendency to follow Nature in her walks" – John James Audubon
How could I finish this post on anything but another quote from John James Audubon? Born Jean-Jaques Rabin in April of 1785, he had an affinity for birds from an early age. A large number of places in the United States bear his name, including the Audubon Park and Zoo in New Orleans and Mount Audubon in Colorado.
Birdwatching Inspires
Just as these quotes can inspire us, birdwatching can do the same. Being out in nature with a beautiful feathered creature going about its daily things right there in front of you is something truly special. It sparks the soul and puts a fire in the heart.
I have watched and photographed birds for many years now and will do so for many to come. If you would like to view more of my bird photography, I would love you to visit my website barrycallisterphotography.com.au. While there, you can also see my Australian Wildlife photography, as well as some Landscape, Flower, and Macro Photography.
If you have not yet discovered the joy of birdwatching, maybe you would like to read about the 3 simple things you need to get started. It is a passion that you can pursue so easily without any equipment at all if you choose.
More inspiration for birdwatching or bird photography can be found in some of the people whose quotes have been featured in this post. John James Audubon, Phoebe Snetsinger, Roger Tory Peterson, or David Attenborough.
Bird Watching Quotes References
---