If you are wondering how to start bird watching, it really is incredibly easy. Let's look at 3 simple things you will need to get started.

All you need to start bird watching is a location where you can see birds, your eyes, and a guidebook or phone app to help you identify the birds you see. Equipment such as binoculars or a camera can be helpful, but the 3 things above are really all you require if you are just getting started.
Find A Location To Start Bird Watching
To watch birds, you need birds to watch! This is why a good birdwatching location is the first thing you need.
You don't even need to leave home for this. If you have a window with a view of some trees or bushes, then you are set. This can also be done from a window in your office at work (just don't let the boss catch you!).
The best outdoor location for budding bird watchers is a local park. Birds in public parks are used to seeing many humans and as such are less scared of us and will allow you to get closer.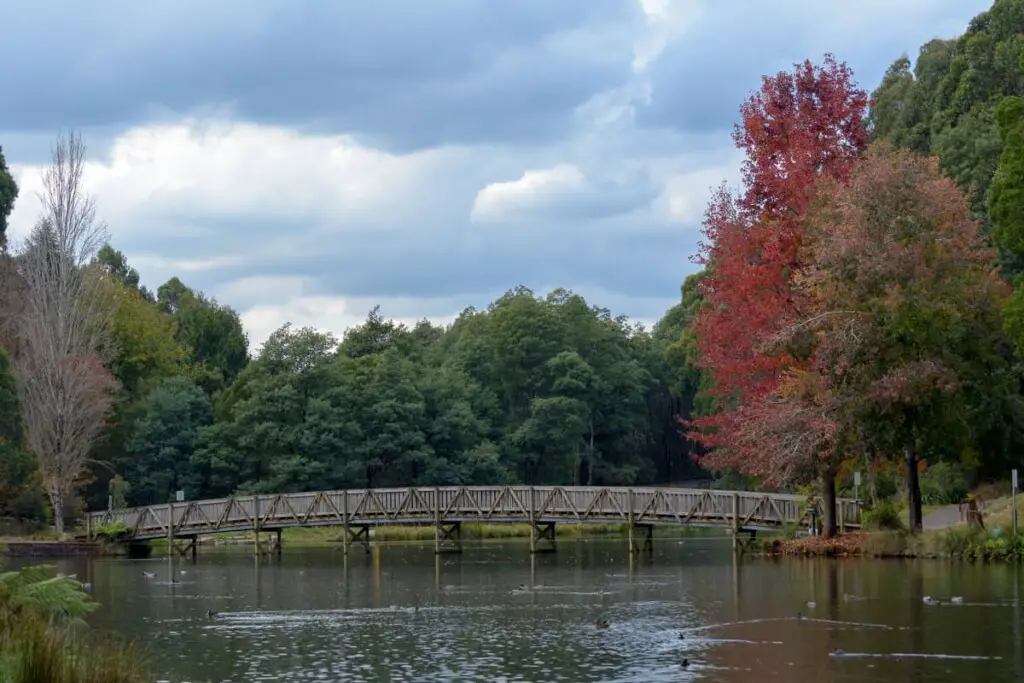 Learn how bird watchers count birds in this article on my site.
How To View The Birds
The most important birdwatching equipment is something you were born with – your eyes! This is great news as it means that you do not have to spend a dime to get started with bird watching.
If you start in a local park or at the beach, just using your eyes will be enough. If you find that the birds are not coming close enough for you to get a good look at them, then you may need to buy a pair of binoculars.
You won't need to spend a great deal on a pair when you are just getting started. You will find suitable binoculars for around AUD $20 on Amazon.com.
QUICK TIP – If you want the birds to come closer; sit quietly and very still. After a while, the birds will get used to your presence and they will behave as if you are not even there.
You will find some top-quality binoculars listed in this post.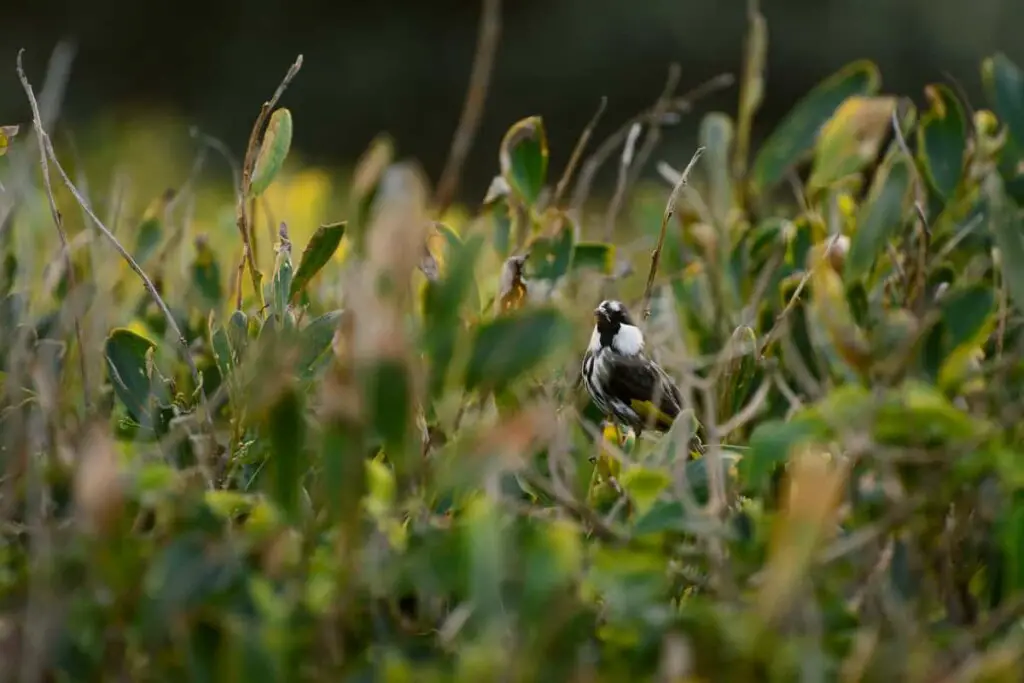 A Bird Guide Book or Phone App Will Help
Bird watching is great but it also helps to know what you are looking at. Learning which bird is which will help you to start to build a list of the birds you have seen so far. You will also learn a lot about their behavior, feeding habits, nesting habits, and where they can be found.
There are lots of great Bird Guide books around. I suggest searching online for a guide that contains the birds in your local area or your country. Below are just a few suggestions:
To find a bird guide for your country, simply Google "best bird guidebook" and the name of your country.
If you are tech-savvy, then a birding app will be best for you. By far the best app available is the Merlin Bird ID by Cornell Lab. This is a free app that enables you to download bird "packs" for your country or region. You can then identify birds by photo or their calls. There is also a section in the app to Explore Birds where you can view birds you may be able to find in your area.
Learn more about bird field guides in this article.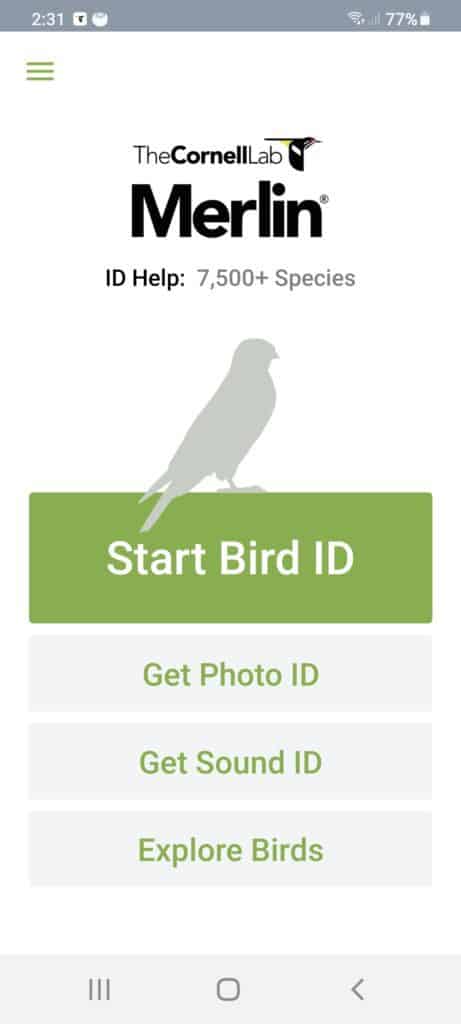 Other Things You May Need
If you are outdoors watching birds, at times you may have to walk some distance to find them. I suggest wearing a nice comfortable pair of shoes that you can happily walk a long way in. Runners or hiking boots are ideal.
If you plan on being out in nature for a while, taking some food and water with you is always a good idea. Put some snacks or a sandwich and a drink bottle into a backpack to have with you while bird watching.
Being sun-smart is always the best idea. If it is a sunny day, make sure you take a hat, some sunscreen, and your sunglasses.
You may be reluctant to go out if it is a rainy day – don't be. A lot of birds are very active in the rain, so grab your raincoat and wellies and get out there!
If you live in the UK and want to know the best times for birding, read this article on my blog.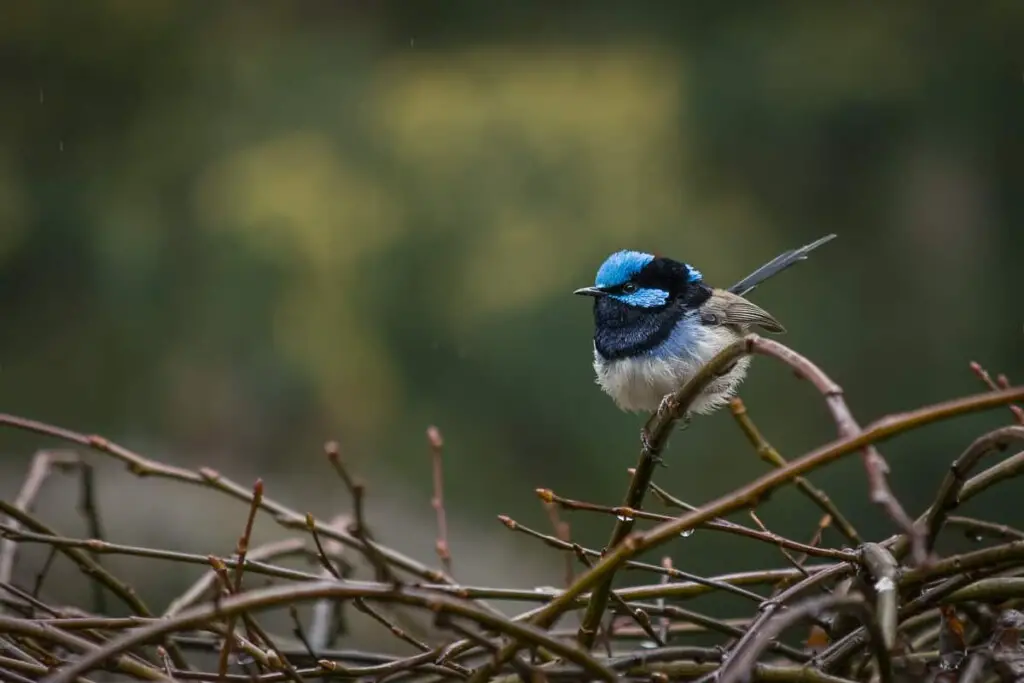 Get Started Today
Now that you know the 3 things you need to start bird watching, you have no excuses! Get out there and start enjoying the wonderful variety of bird species our planet offers.
Watching birds is very relaxing. Not only are you out in nature, breathing fresh air (hopefully), but you are also viewing a beautiful wild animal in its natural habitat. The colors, sounds, shapes, and personalities of birds will amaze and fascinate you.
Remember always to respect the fact that you are in the bird's domain. We do not want to do anything that will disrupt the bird's natural behavior. Please don't try and get so close to a bird that it has to fly off to escape you! If you discover nesting birds, please keep your distance and do not approach the nest.
Treat all birds and their habitats with respect and we will have them to enjoy for a long time to come.
References
---