According to Birdlife International's State of The Word's Birds 2021 Annual Update, around 13.5% of the world's 11,000 species of birds are listed as globally threatened. Birds are so important to our planet's environmental health which makes bird sanctuaries so crucial. But what exactly is a bird sanctuary?
A bird sanctuary is a place with protected bird habitat established for the purpose of the conservation and care of birds. It may be owned and run by government agencies or non-profit organizations. It may also refer to an organization for rescuing and rehabilitating birds.
Keep reading to discover more about bird sanctuaries and how incredibly important they are. Birds are especially beautiful to look at and listen to and it's so important that we make sure they still exist for future generations to enjoy.
Are new species of birds still being discovered? Find out in this article.
Types Of Bird Sanctuaries
'Bird sanctuary' is a fairly loose term that can be applied to a few different types of things. Unfortunately, it is not sanctioned in many countries so anyone can claim something as a bird sanctuary when it in fact does nothing for the birds or their habitat.
Protected Bird Habitat
As mentioned above, it can be a specific area of habitat in which birds are cared for and allowed to breed to ensure the continuation of their species.
This area may or may not be fenced off, it may simply be a certain region of land recognized only by lines on a map.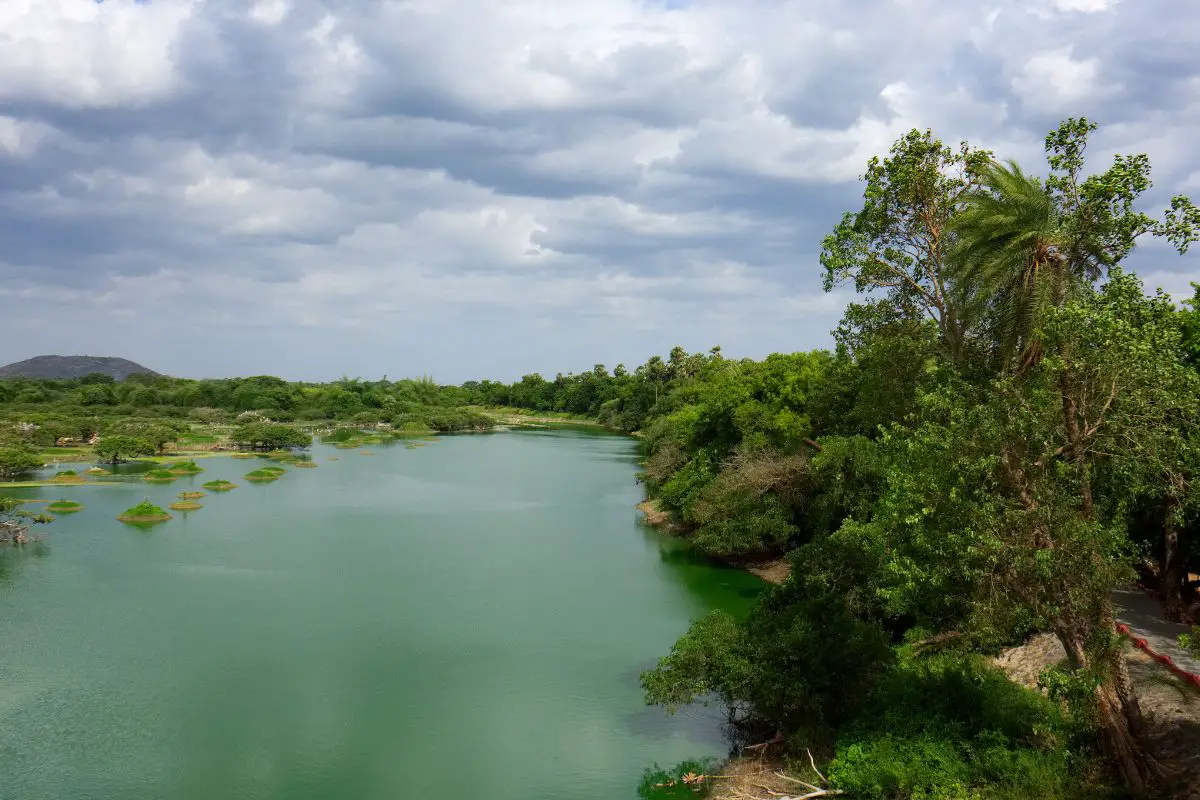 Inside of this kind of sanctuary, birds can live and breed free from the threat of hunting, habitat destruction, or predation from introduced species such as foxes or feral cats.
Within this kind of sanctuary, biologists and ornithologists can observe birds in their natural habitat in order to study and better understand them. They can perform tagging to track bird movements and also do population surveys.
Learn how birdwatchers count birds in this post here on the blog
An example of this type of sanctuary is the Newhaven Sanctuary northwest of Alice Springs in the Northern Territory, Australia.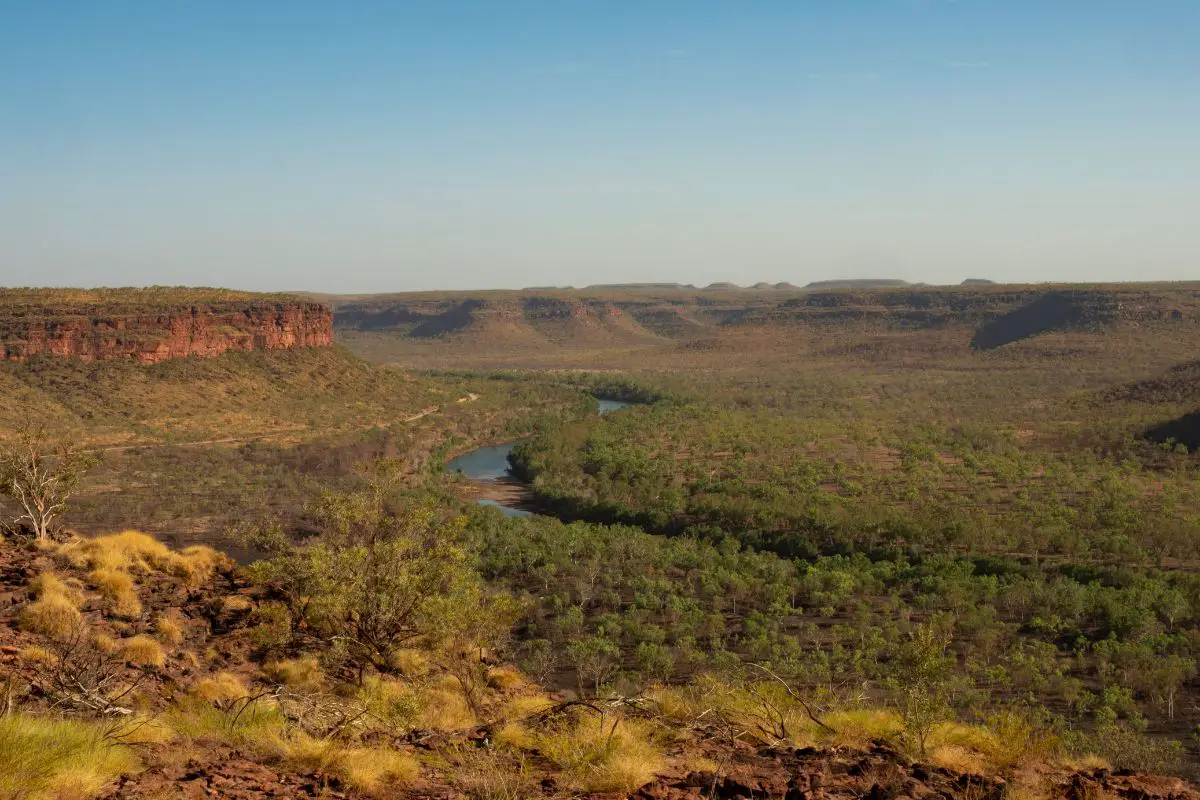 Bird Hospital/Sanctuary
This type of bird sanctuary is a place where injured animals are taken to be rehabilitated and either released back into the wild or cared for indefinitely.
Birds in a sanctuary such as this may be kept indoors or in enclosures outside where they can be monitored and cared for.
An example of this type of sanctuary is World Bird Sanctuary in Missouri in the US.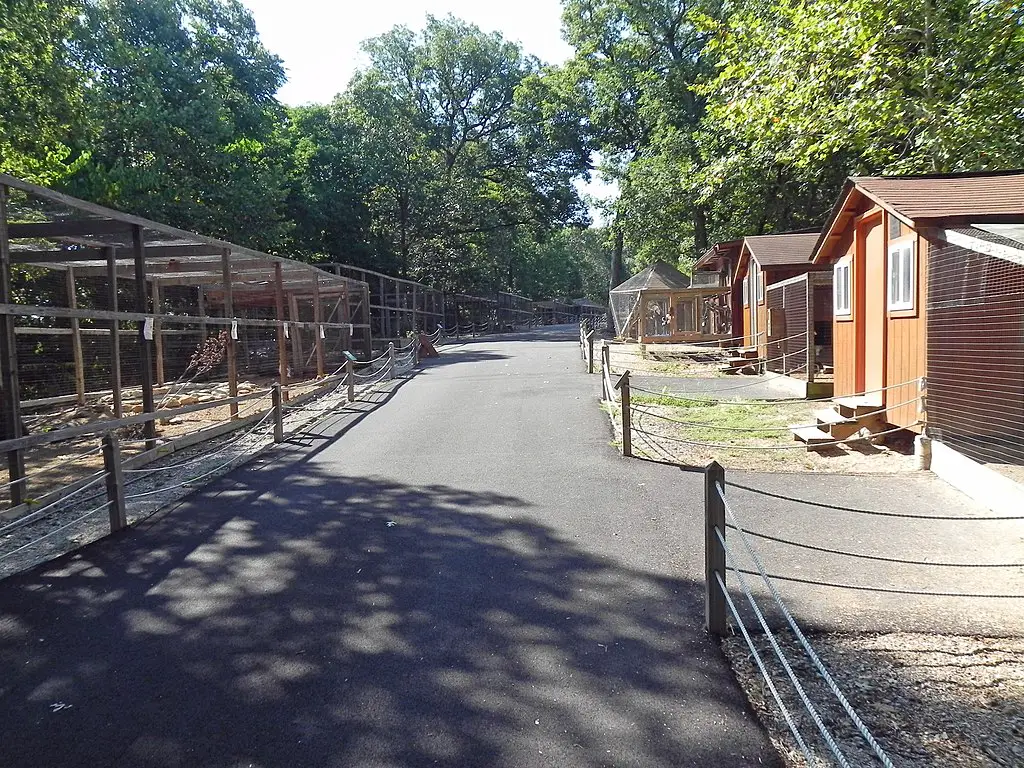 A City Sanctuary
In certain places, such as the state of North Carolina in the United States, any city may designate itself as a bird sanctuary.
This simply means that hunting birds is not allowed in these municipalities. The city does not necessarily protect birds or their habitats in any other way.
An example of this is the town of Wake Forest in North Carolina. The city of Hollywood in California is actually a bird sanctuary also!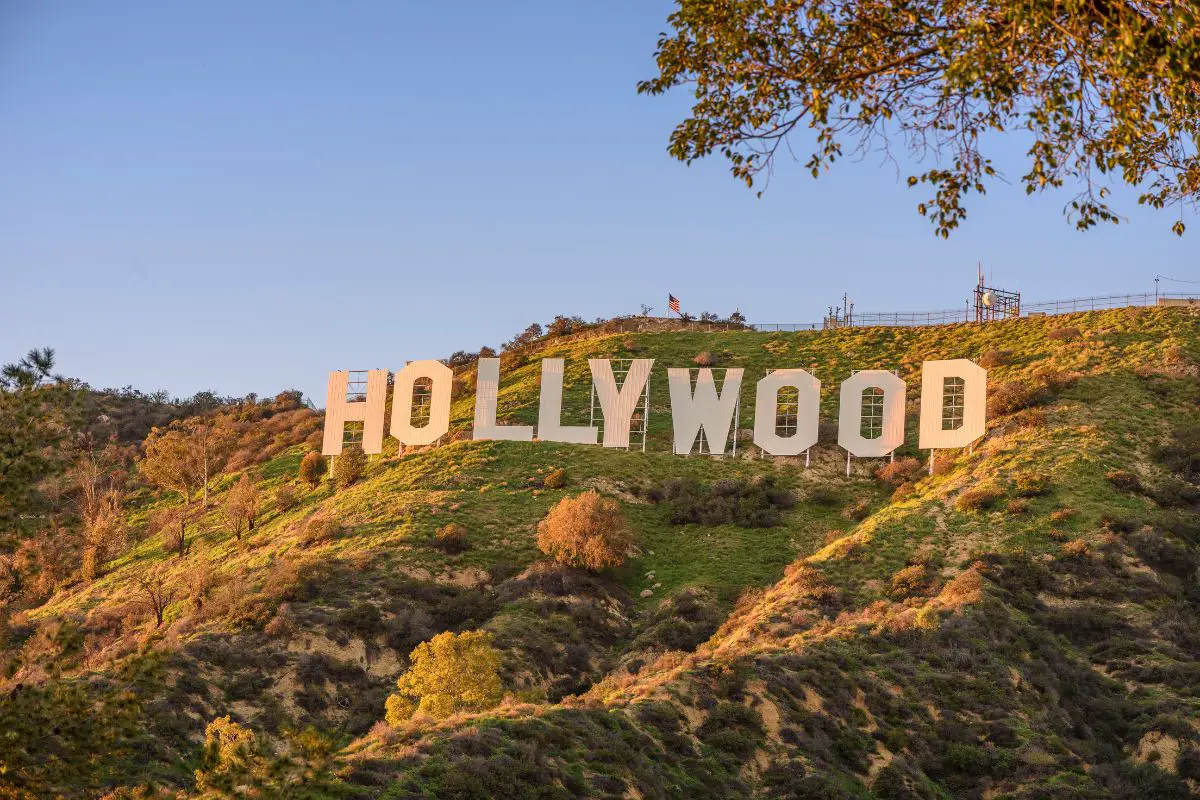 What gear do birdwatchers need when they visit a bird sanctuary? This article will tell you exactly what they need…
Backyard Bird Sanctuary
This is not perhaps what you would call an "official" sanctuary but you can turn your own backyard into a bird sanctuary.
A backyard bird sanctuary is merely a place where birds can come and find shelter, food, and water, feel safe and protected, and even breed.
If you are interested in turning your own backyard into a bird sanctuary, try this book by Alan Baczkiewicz. The button below the cover image will take you to a choice page where you can choose between Amazon, Walmart, or eBay: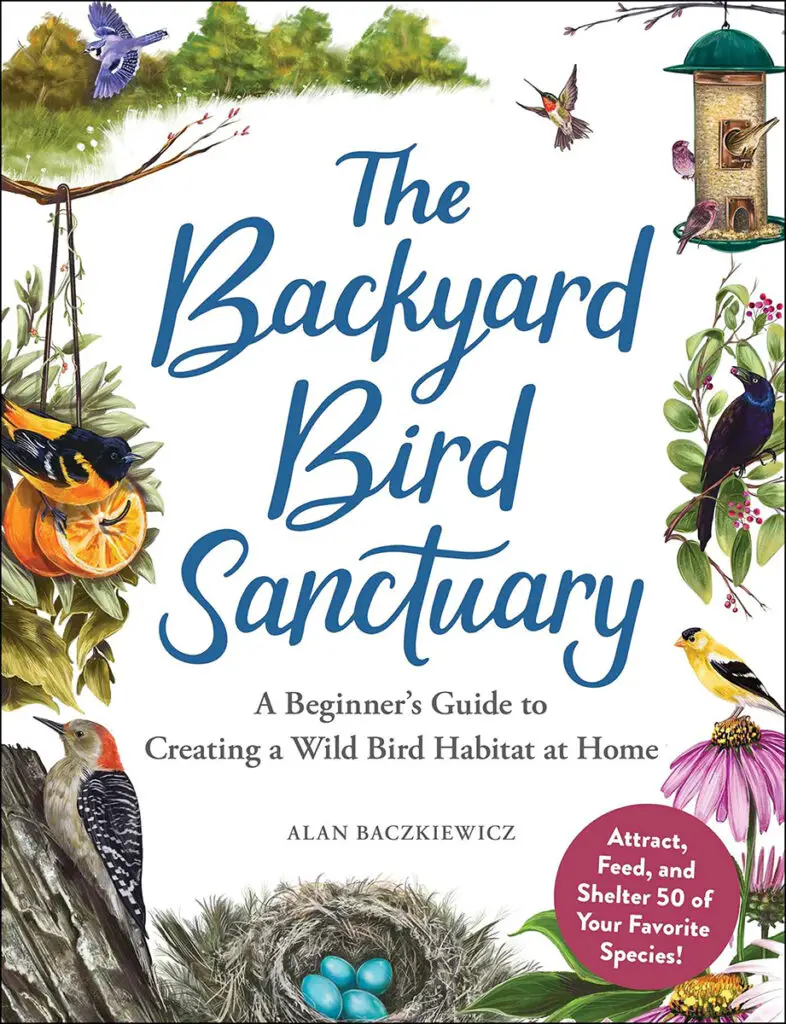 How Are Bird Sanctuaries Established?
The process of establishing a sanctuary is different depending on what country it is situated in. It may be set up by non-profit organizations or annexed by the local government.
For this reason, places that call themselves a "sanctuary" may not be upholding the ethics of what it means to be a sanctuary. For example, they may be mistreating the birds or using them for the amusement of the public such as making them perform or be available for selfies, etc.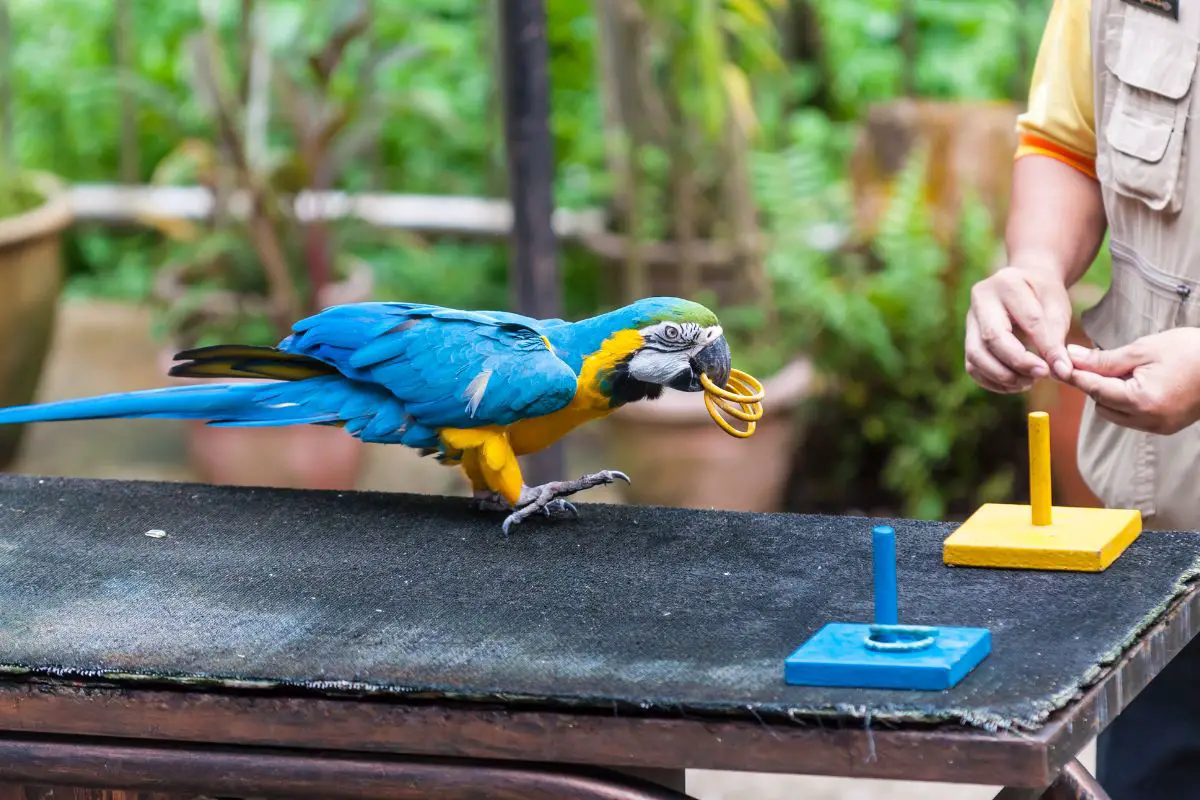 If you are unsure about any bird sanctuary you are thinking of visiting and want to make sure it has the best interests of the birds at heart, visit worldanimalprotection.org.au. There you can download a copy of their genuine wildlife sanctuary checklist so you can be sure the sanctuary is devoted to the welfare of birds.
Why Are Bird Sanctuaries So Important?
The main reason bird sanctuaries are so important is the survival of the animals. With the destruction of habitats and climate change continuing to threaten the welfare of birds and other species, it is crucial that we step in and help these creatures in any way we can.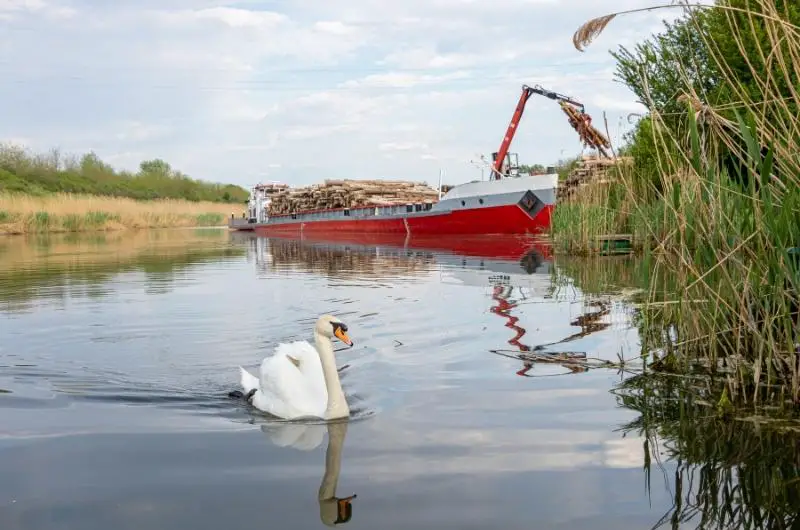 The protection of habitat is another important aspect of bird sanctuaries also. Of course, this ties in with protecting the species themselves because if they don't have a hospitable habitat to live in, they cannot survive.
Making sure the birds' habitat is healthy and flourishing also helps other living things such as insects or small mammals, all of which are important to a healthy planet.

Ecotourism is also an important factor in bird sanctuaries. This raises funds that can be used to help with the running of the sanctuary and also provides an opportunity to educate the public about the importance of taking care of our environment.
Ecotourism also helps to instill in people a love for birds and their habitats which can be passed on from generation to generation.
Bird Sanctuaries Of The World
In this section of the article, I'm going to introduce you to some famous bird sanctuaries from around the world. Some of these may end up on your bucket list of places to visit.
Ranganathittu Bird Sanctuary (India)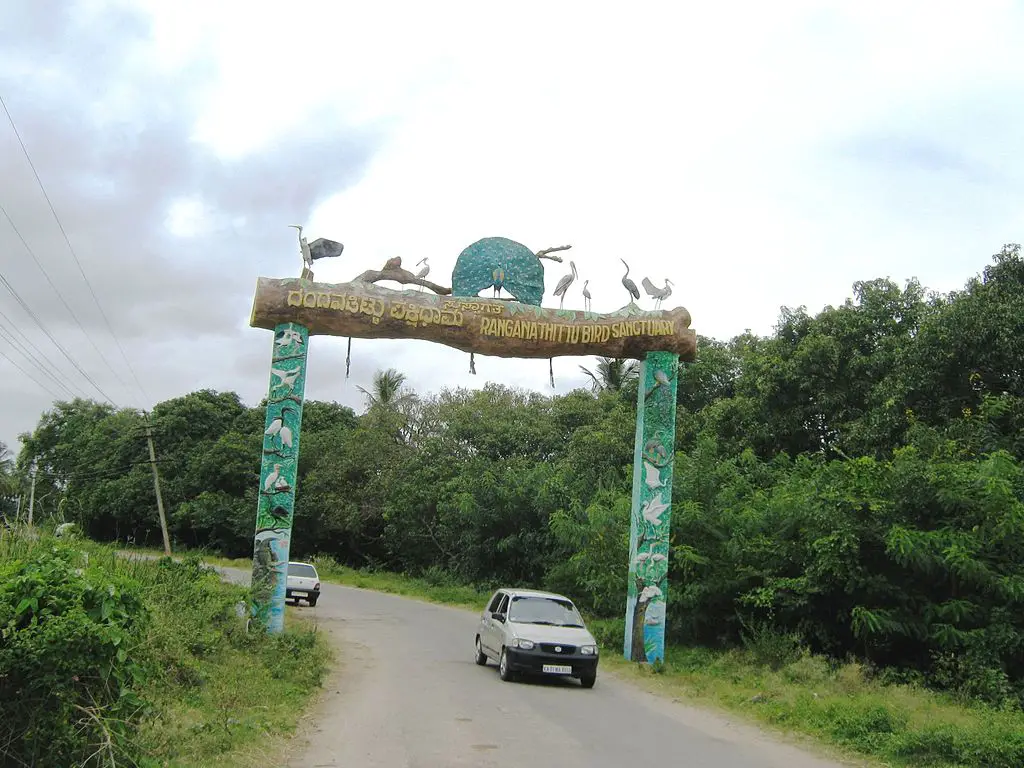 Ranganathittu Bird Sanctuary is a 40-acre (16 ha) area in the state of Karnataka in India. It was declared a sanctuary in 1940 at the request of Dr. Salim Ali, an ornithologist, and naturalist nicknamed The Birdman of India.
Located on the banks of the River Cauvery, Ranganathittu boasts around 170 different species of birds, including the Painted Stork, Indian Roller, Black-headed Ibis, Spoonbill, and the Great Stone Plover.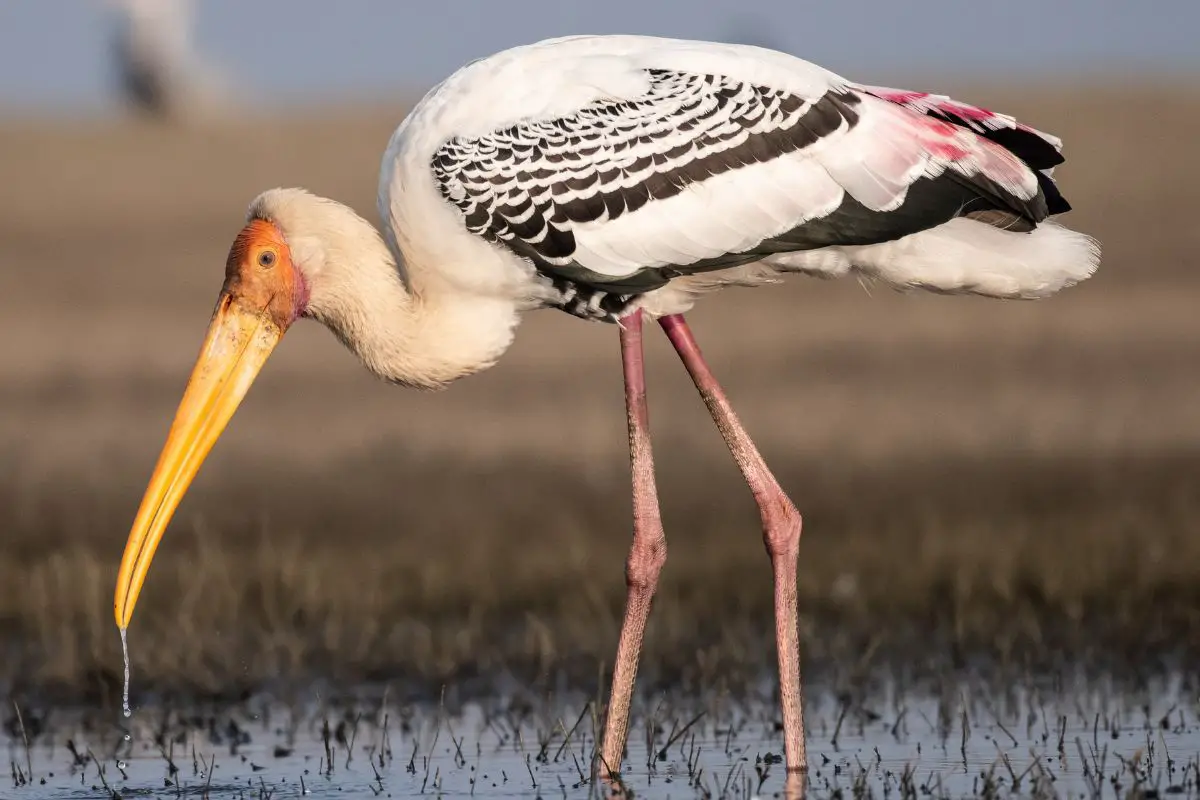 Read about famous birdwatchers from India in this article here on my site.
The best time of year to visit is from December-April. The sanctuary is open from 9 am to 6 pm every day. They offer guided boat rides with trained staff who can help you spot and learn about the birds.
The entry fee is 60 INR for Indians and 300 INR for foreign tourists.
There is no accommodation available in the sanctuary but Mysore City just 18 km away has various options.
Kuala Lumpur Bird Park (Malaysia)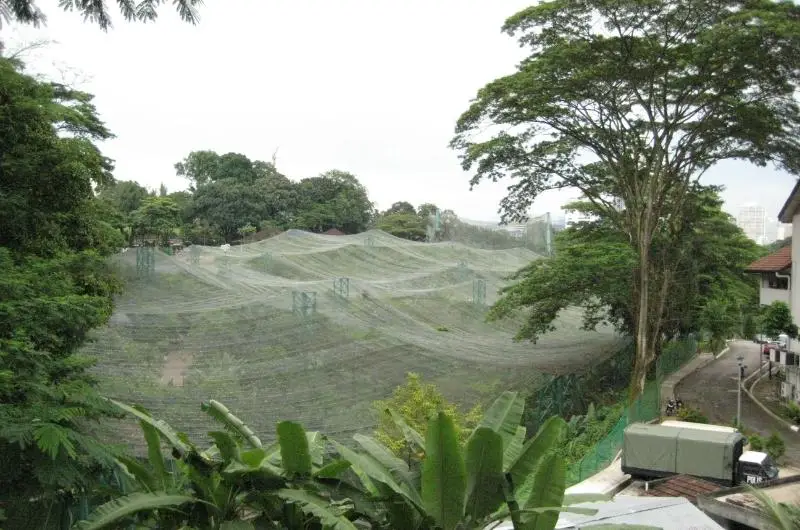 This is one bird park that I know a bit about, having visited it back in 2007.
Only 10 minutes drive from the bustling city center of Kuala Lumpur, this bird park occupies 20.9 acres (8.5 ha) in the Kuala Lumpur Lake Gardens.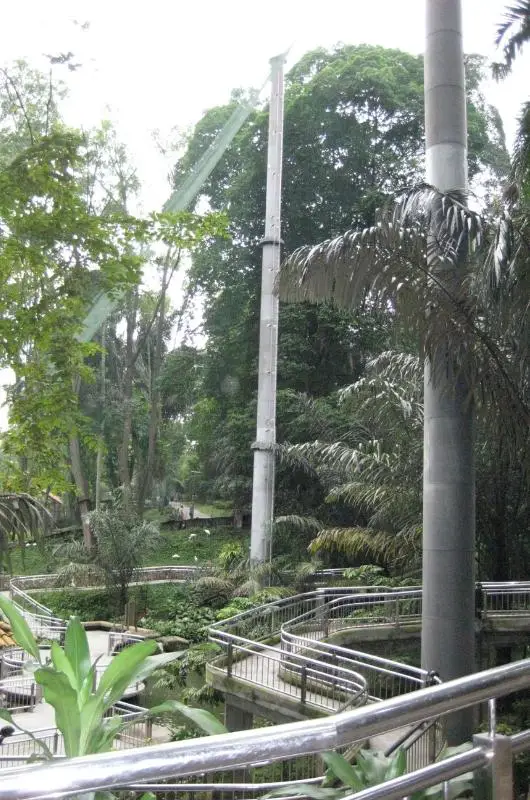 The bird park prides itself on its "free-flight" aviary which is the largest of its type in the world.
The gardens themselves were established in 1888 and the bird park was created in 1991. Within the park, you can see more than 3000 local and foreign birds from around 200 different species.
Some of the birds you will see in the park are the Crowned Pigeon, Yellow-billed Storks, Indian Ring-necked Parakeets, Peacocks, Brahminy Kites, and Greater and Lesser Flamingoes.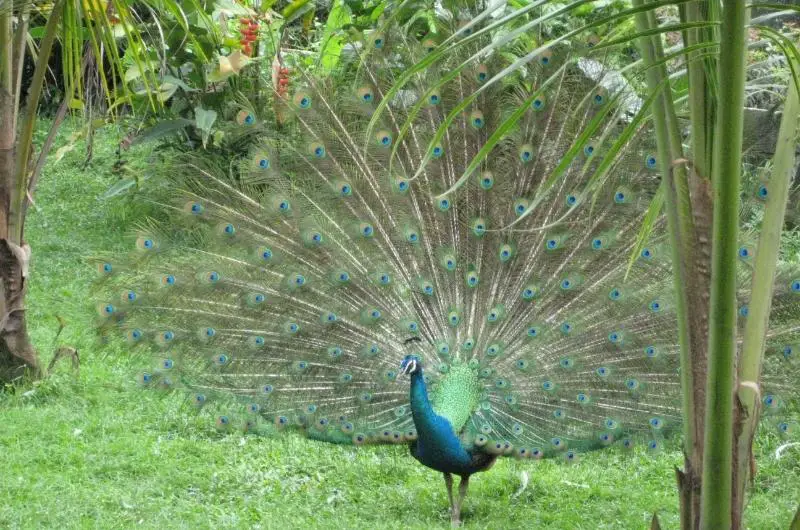 The park is open daily from 9 am to 6 pm including public holidays and school holidays. Entry costs 63 RM for adults and 42 RM for children.
I suggest visiting the park early in the morning before the heat of the day as some sections are not shaded. The weather in KL is hot and humid most months so any time of year is ok to visit.
Kuala Lumpur has no shortage of accommodation and the public transport in the city is exceptional.
Adelaide International Bird Sanctuary (Australia)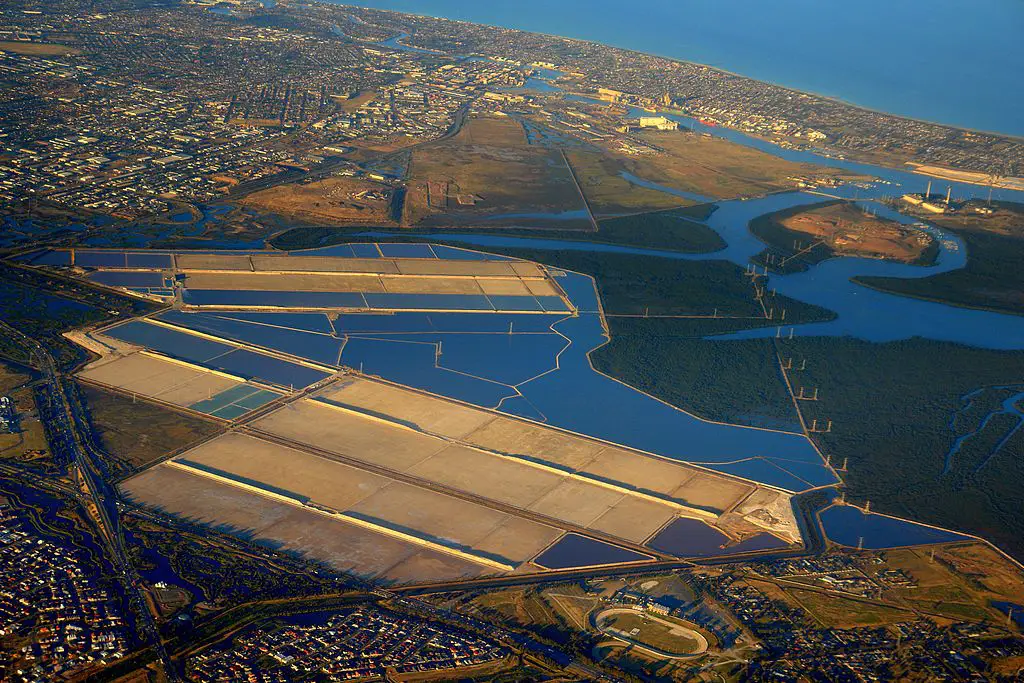 This huge sanctuary to the northwest of Adelaide in South Australia covers 6071.4 acres (2457 ha) and encompasses around 60 km (37.3 miles) of coastline.
The sanctuary's indigenous name is Winaityinaityi Pangkara which means 'a country for all birds and the country that surrounds these birds.'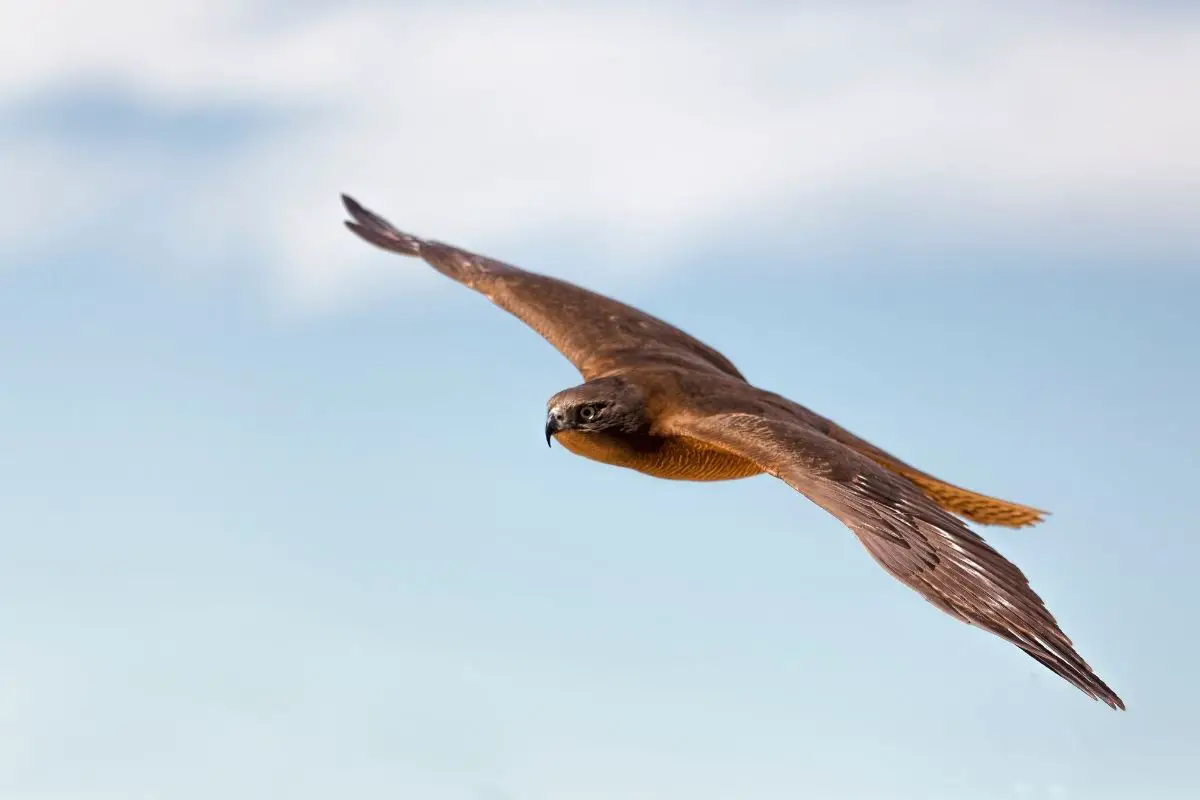 This bird sanctuary is situated right at the southern end of the East Asian-Australasian Flyway (EAAF) and is a key roosting and feeding spot for migratory birds. It is used by more than 5 million birds per year, 27,000 of which call the sanctuary home.
Species that can be seen in this sanctuary are the Spiny-cheeked Honeyeater, Striated Thornbill, Brown Goshawk, Eurasian Skylark, Wedge-tailed Eagle, Ruddy Turnstone, and many more of over 170 species. It truly is a birders paradise.
You'll find 17 Australian bird names sure to make you laugh in this article here on the blog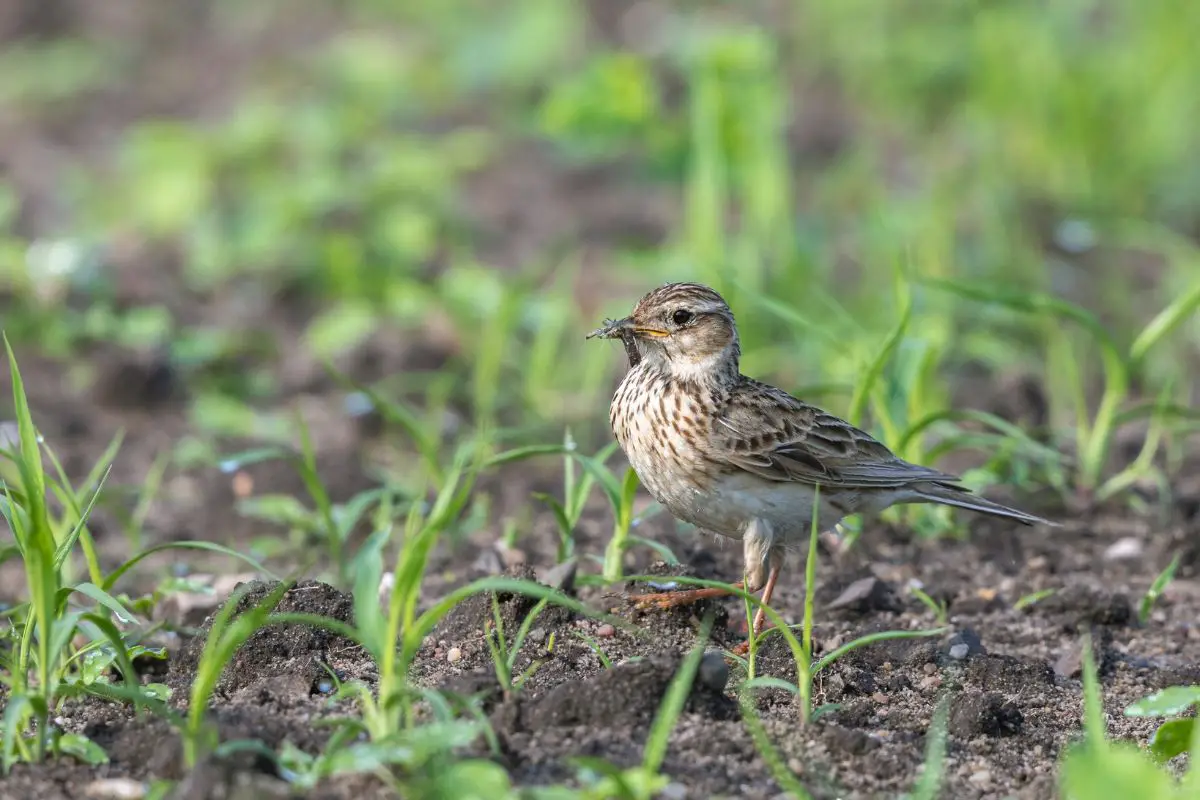 The sanctuary is open 24 hours a day, 7 days a week but may be closed on days of Catastrophic Fire Danger and may also be closed on days of Extreme Fire Danger.
Entry into the sanctuary is free and camping is available within the National Park in which it is situated.
Djoudj National Bird Sanctuary (Senegal, West Africa)
The Djoudj National Bird Sanctuary is situated in the Senegal River Delta. It is a wetland of approximately 39,536 acres (16,000 ha) and home to around 1.5 million birds.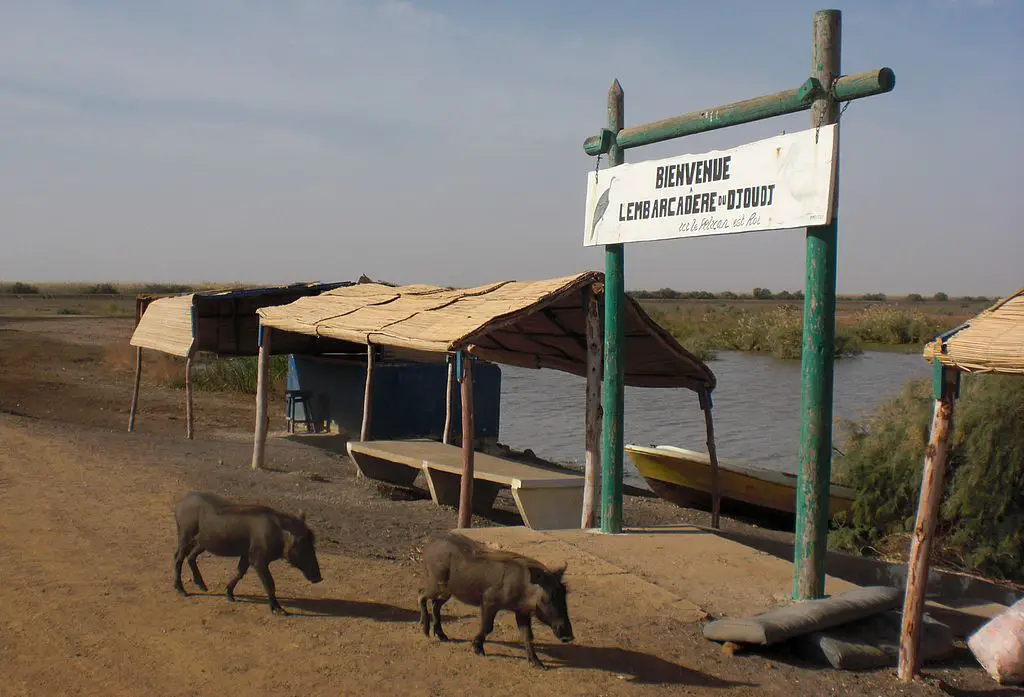 Birds such as the White Pelican, Purple Heron, African Spoonbill, and Great Egret can be found there.
13,000 ha of the area was designated a national bird sanctuary in 1971 and in 1975 that was enlarged to the 16,000 ha it now encompasses.
In the mid-1980s the sanctuary was listed as a World Heritage site in danger due to the construction of dams which lowered water levels and also an invasion of the waterweed Salvinia.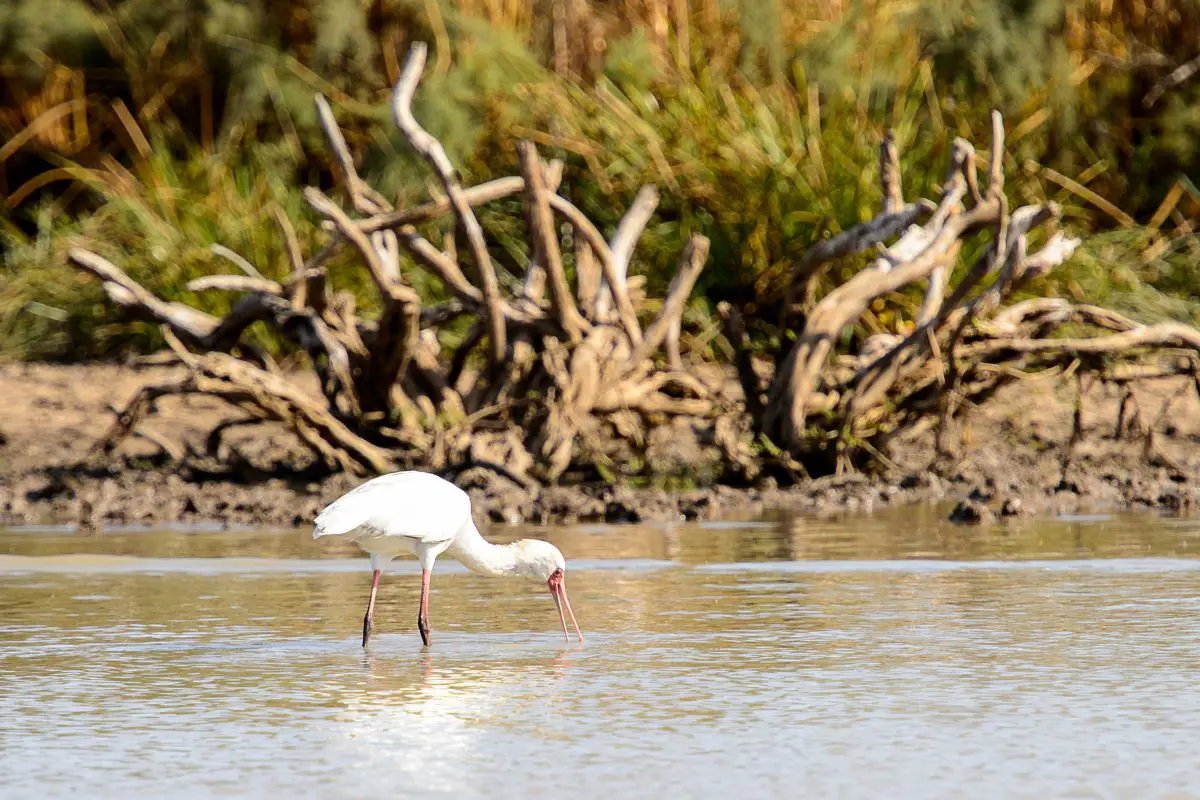 Entry to the park costs 5,000 CFA (8.61 USD) per person and you also have to pay per car which is an additional 10,000 CFA (17.22 USD).
It takes around 1.5 hours to drive there from St. Louis which has many options for accommodation.
References
---