As an Amazon Associate, I earn from qualifying purchases. Birdwatch World earns commissions from Amazon and similar affiliate programs from any purchases made via links in this article.
For many years now, I have been using a pair of Bushnell Legacy 8 X 24 binoculars. A great pair of optics, no doubt. They provide a really good view of the birds, they're waterproof and fog proof and feel great in the hand. However, I purchased these many years ago when I was not quite into birds or birdwatching yet.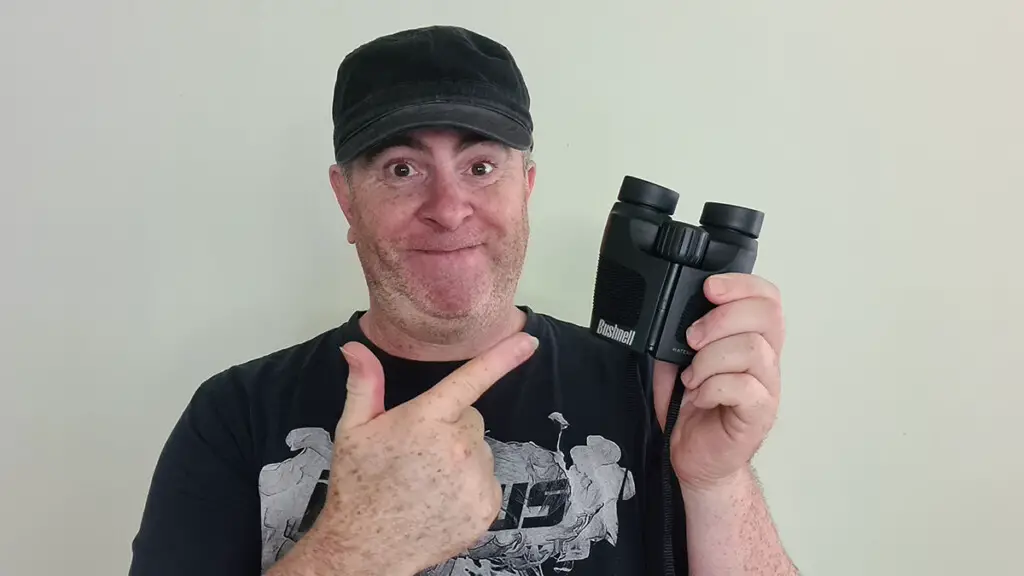 This year, I decided it was finally time to upgrade to a new pair. After much searching online, I finally discovered a pair that were good quality, reasonably priced and lightweight.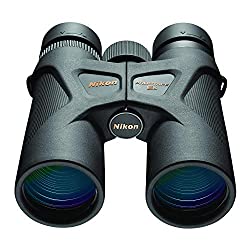 I decided to go with the Nikon Prostaff 3S 8 X 42. I did this for a number of reasons:
They were lightweight at just 19.9oz (564g).
They are 8 X 42 the optimal magnification for birdwatching
They have a reasonable field of view of 377ft @ 1000 yards (7.2°)
The minimal focusing distance is also reasonable at 9.8′ (3m)
They were a really nice price – $226.80 including postage
I can eventually review them here on the site
It's Beginning To Look A Lot Like Christmas
Now as it was getting near Christmas in 2021, I decided it might be a good idea to allow my mother; who always has difficulty figuring out what to get me, to co-purchase the binoculars with me as her present to me.
If you are still looking for Christmas Presents for someone you love who loves birds, check out the recommendations from us here at Birdwatch World in this article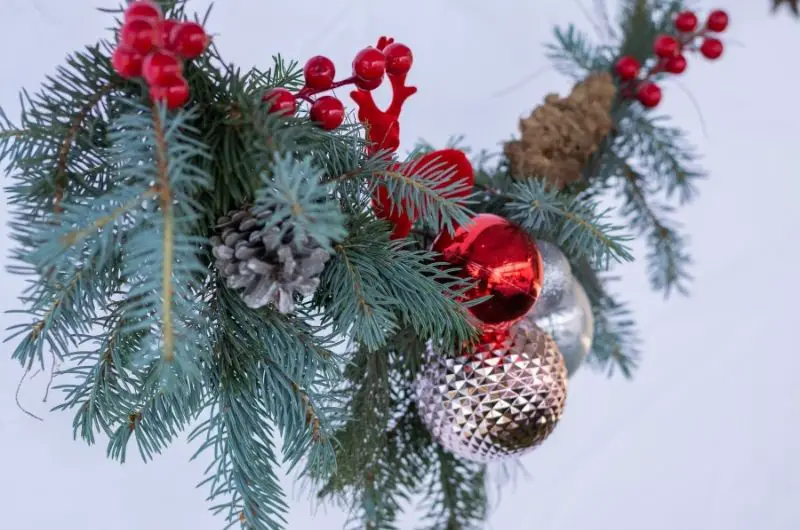 It's a win-win right? I mean she gets to buy me a great gift that I really want and I get to purchase the binoculars at a discounted price.
So on the 2nd of December, I got online at Catch.com.au and purchased the binoculars.
Just 5 days later, on the 7th of December, they arrived at my doorstep. This is where I am faced with a dilemma…
My Dilemma
As these Nikon Prostaff 3S binoculars are technically a Christmas present from my mother, I am faced with a moral problem.

Do I open them? Well…I should make sure they are not damaged. I wouldn't want to wait until Christmas Day to find out they were damaged in transit.
Do I use them? Since they are technically a Christmas gift, the answer here should be NO.
As my wife, my daughter, and I live in a completely different state from the rest of our family, we have to mail all of our gifts. (Especially since COVID-19 made it so hard to travel between states here in Australia).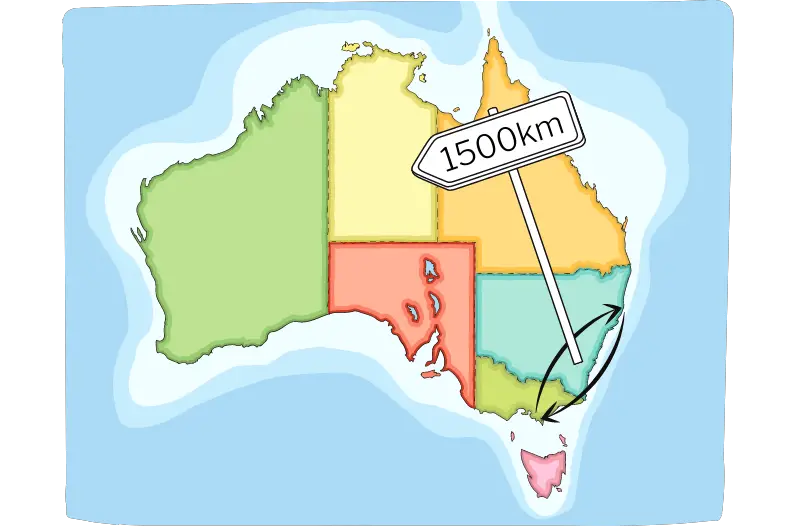 My family has always been sticklers for the "don't open it until Christmas" rule and I feel obliged to stick to it.
So here they are…my brand new 8 X 42 Nikon Prostaff 3S binoculars all wrapped up safely in their box, taunting me with their "go on, USE US!" provocation.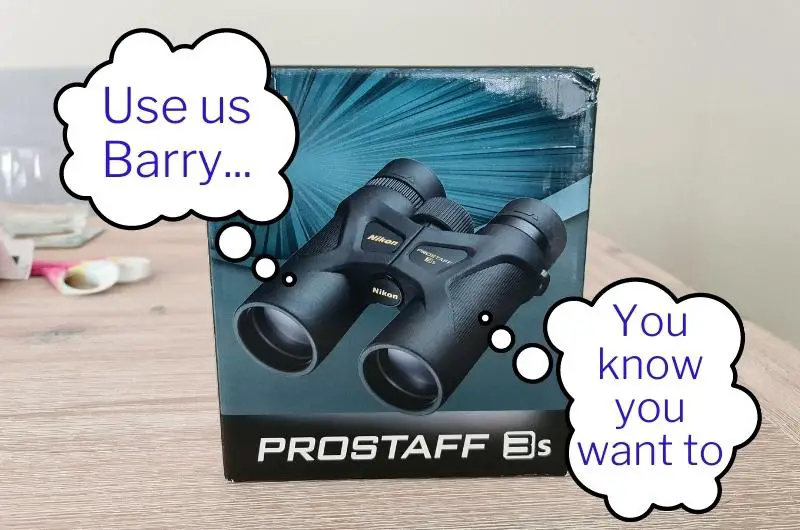 Help Me Decide
So what are your thoughts?
Should I use them or should I wrap them in Christmas paper and wait (as patiently as I possibly can) until Christmas Day to enjoy them as per the family tradition?
Make your choice below but remember – you have to live with yourself and the choice you make…
Tap the green button to choose "Use Them" and the red button to make me Wait.
Thank you for helping me with this decision. If you would like to check out the Nikon Prostaff 3S 8×42 binoculars for yourself, please do so via the following links which will take you to Amazon.com, Amazon.com.au, and Catch.com.au respectively: